ACU alumni, faculty, staff and students are regularly featured in local and national media reports. Here is a digest of recent mentions:
---
Jonathan Wilkerson ('04) has been named to the 2020 Texas Rising Stars list of the state's top young lawyers.
---
As the coronavirus pandemic threatens to put the world on hold, we are challenged to figure out what life should look like in the midst of school, church and organizational shutdowns. ACU's Lytle Center for Faith and Leadership has developed a new series called, "Thriving in Crisis" to offer inspiration, tips and useful resources. Learn more
---
Veronica Whitt ('12), international student services specialist at ACU, and her fiance are among the couples scrambling to rethink their wedding plans amidst the coronavirus crisis. They are featured in this Abilene Reporter-News story.
---
ACU's Katie Kirby Student Success Fund has been a lifeline for many, and now we're utilizing it to provide critical resources to students in need as a result of the COVID-19 global health crisis. One hundred percent of funds donated go directly to students. Learn more
---
Biscuit Brother Allen Robertson ('89) has made a name for himself creating musicals for families. He is interviewed by austin360 about his latest project, "Somebody Loves You, Mr. Hatch."
---
More than 1,200 prospective students registered to attend ACU's first Virtual Visit Day on Friday, where they viewed presentations, took a virtual tour of campus, and had the opportunity to text in questions to be answered live.
---
Social work graduate Bre Heinrich ('16), assistant director of the Griggs Center for Entrepreneurship and Philanthropy, created Abilene Cares to make sure local students receive food they need during the coronavirus pandemic. See the report on KTXS-TV.
---
High school engineering teachers Larry Haney ('97) and Andrew Hope ('20) worked with their robotics students to build a motorized tray that will keep hospital patients and employees safer during the COVID-19 crisis. Learn more
---
Alumna surgeon Dr. Faye Armstrong-Papp ('83) has created a Facebook group to tackle the shortage of surgical masks. She is chair of the Department of Surgery at Odessa (Texas) Medical Center Hospital. Watch the CBS7 news report.
---
Faculty selected 50 students from ACU's May and December 2020 graduating classes  for special recognition as University Scholars.
---
Journalism and mass communication alumni Lauren Franco ('19) and Max Preston('19) and current students Owen Simpson, Emily Shafer, Riley Fisher and Dillon Daniel pulled in seven awards in the Region 8 Society of Professional Journalists Mark of Excellence spring competition.
---
ACU's debate team ranked #17 in the nation in 2019-20 by the International Public Debate Association, competing against 128 colleges and universities in nine tournaments. Several members of the team also won individual awards.
---
Students in ACU's Strategic Philanthropy class awarded $50,000 to four local nonprofit organizations. See an interview with class member Kennedy Barnett on KTXS-TV.
---
From running for mayor as a teenager to helping save more than 150 children from slavery, Chris Field ('06), best-selling author and founder of Mercy Project, has been disrupting most of his life. Watch his recent Leadercast webinar, "Disrupting for Good."
---
After teaching for 22 years in the Department of Bible, Missions and Ministry and serving as spiritual director for the College of Biblical Studies, Randy Harris has decided to seewhat the Lord has planned for him on the other side of retirement.
---
Amy (Roberts '84) Barzdukas, executive vice president and chief marketing officer at Poly, is interviewed for Networking Reports' C-Suite On Deck series. Poly is a global communications company with more than 6,500 employees working in 75 offices located in 35 countries.
---
When director Jon M. Chu needed to build the sets for Apple TV's "Home Before Dark," he called on longtime collaborator and award-winning production designer Nelson Coates ('84). See the story in Variety.
---
If you are feeling stressed by COVID-19, here's some advice from husband and wife Faith Drew ('03) and George Bitar ('99), both licensed therapists and graduates of ACU's Marriage and Family Therapy program. They were featured on WBTV in Charlotte, North Carolina.
---
Two ACU physics and engineering majors – Keaton Brewster and Reuben Howe – have been awarded prestigious scholarships by the U.S. Department of Energy.
---
Texas Gov. Greg Abbott has appointed Amy Offutt, M.D. ('90), to the Pediatric Acute-Onset Neuropsychiatric Syndrome Advisory Council. She is medical director and owner of Heart and Soul Integrative Health and Yoga in Marble Falls, and a member of the Texas Medical Association.
---
Nathan Gray, M.D. ('05), wrote and illustrated this piece for the LA Times about the tension between work and home as a physician in the time of a pandemic. He is an assistant professor at Duke University School of Medicine.
---
School of Information Technology and Computing professor Dr. Brian Burton was recognized by Thinkers360 on its list of the Top 50 Global Thought Leaders and Influencers in Emerging Technology.
---
Merkel High School senior Kaydi Pursley gets the gold medal for originality! The pole vaulter and soon-to-be Wildcat has been working on her craft in a former grain elevator, affectionately dubbed "The Elevator." Her uncle, Brad ('84), was a national champion pole vaulter for ACU.
---
ACU's Lunsford Foundation Trail has become a favorite spot to soak up the sun during these days of social distancing. A dozen tongue-in-cheek signs created by Marketing and Strategic Communications remind visitors to stay safe with such admonitions as "Love thy neighbor by keeping thy distance" and "You don't have to walk on water, just walk 6 feet apart." See photos here and KTAB-TV's report here.
---
Karley Adrion ('16) is one of six artists whose work is featured by the Modern Art Museum of Fort Worth in a series of billboards on the outskirts of downtown. She earned a degree in advertising/public relations from ACU and is currently pursuing an M.F.A. in visual communication design from the The University of Texas at Arlington.
---
Jordan Swim ('07), owner of Vestals Catering, and John Siburt ('96), CEO of CitySquare in Dallas, have launched a "popup nonprofit" with free meals for laid-off hospitality workers. Read more about Furlough Kitchen from the The Dallas Morning News.
---
Texas Gov. Greg Abbott has appointed Lindsay (Epley '05) Kinzie, J.D., to the Texas Crime Victims' Institute Advisory Council and reappointed Craig Bessent ('98), who earned his School Superintendent Certification from ACU, to the Texas School Safety Center Board.
---
The Master of Athletic Training program at ACU is one of only eight in the nation and the only one in Texas to earn accreditation under the new 2020 CAATE standards, and the Bachelor of Science in Nursing program has been re-accreditedby CCNE for the maximum 10 years.
---
D'Angelo Sands ('07), director of ACU's Upward Bound program, was elected president of Texas TRIO, which provides federally funded educational opportunities for disadvantaged students.
---
As an Adobe Creative Campus, ACU is forging a new path and introducing digital literacy for both faculty and students. Learn how students are being prepared for a digital future in this feature on the Adobe blog.
---
Will our disgust for germs get the best of us? Dr. Richard Beck ('89), professor and chair of psychology, is featured in aChristianity Today article weighing the risks and benefits of human touch in a pandemic.
---
Lance Barrow ('77), longtime golf producer for CBS Sports, ends his career in a pandemic with two iconic tourneys – the Colonial and The Masters. Enjoy these farewell stories from the Houston Chronicle and Fort Worth Star-Telegram.
---
April (Bullock '89) Anthony built her home health care empire during an industry slump that wiped out nearly a third of her competitors. Now the chair of ACU's board is facing her biggest challenge yet with COVID-19. Forbes tells her story.
---
Jeff Willie ('97), CEO of Jeff Willie Leadership and executive director of The John Maxwell Team, offers an assessment toolto bring the best out in your family during these times of high stress.
---
Since the start of the pandemic, Berlin Fang, director of instructional design at ACU's Adams Center, has been observing how online teaching unfolds around the world. He has written several articles including this one about the virtual classroom for a UNESCO newsletter. In April, he published a book titled Ten Lessons on Online Teaching (East China Normal University Press, 2020) and was recently interviewed by Stavros Yiannuka, CEO of World Innovation Summit for Education (WISE).
---
American Sign Language interpreter Sherri Roberts ('87)has taken a high-profile role since the COVID-19 pandemic began. Her lifework grew out of a sign language course she took at ACU for fun.
---
Grant Boone ('91), "Voice of the ACU Wildcats," took some heat to raise more than $10,000 for Meals on Wheels and got national attention in the process. Check out this story on USA Today's Golfweek.
---
Joe Holley ('68) recalls with fondness his former Wildcat baseball teammate and MLB pitcher Bill Gilbreth ('69) in this column for the Houston Chronicle. Holley has been a finalist for the Pulitzer Prize in editorial writing and is author of several books. Gilbreth died July 12 at age 72.
---
Joshua Hinson ('01) carves duck decoys both as an art form and as a way of connecting to his Chickasaw heritage. Watch him at work in this Chickasaw TV episode of "Thrive" and read more about a live demonstration he presented at the Smithsonian.
---
As Nike celebrates 30 years of its iconic Air Max 90, brothers Tobie ('87) and Tinker Hatfield talk about their collaboration on the FlyEase version. Read more about Tobie, a former Wildcat pole vaulter and director of Nike's Innovation Kitchen, from ACU Today.
---
Paige (Martin '98) Reynolds, who holds degrees in English and theatre from ACU, wrote this piece for The New York Times about her autistic son's magnificent mind. "Our house is a mess of misplaced possessions," she writes. "I'm grateful for what this – and my son's autism – has taught me."
---
Lauren (Skelton '17) Ford, now in her fourth year of medical school, signed up as a stem cell donor while an undergraduate at ACU. Five years later, she has saved a stranger's life.
---
Management sciences professor Dr. Monty Lynn has made delivering Meals on Wheels – often with his students – a part of his routine for 34 years.
---
Todd Lollar's ('01) inspirational book, Weak is the New Strong, was just released by ACU Press. It details his journey with cerebral palsy and the ways God's strength works through weakness.
---
Jessica (Reese '00) Goudeau's new book, After the Last Border: Two Families and the Story of Refuge in America, is featured in the New York Times Book Review. She will speak at ACU Summit next week.
---
Former ACU track star Gilbert Tuhabonye ('01), co-founder of the Gazelle Foundation, is included in George W. Bush's upcoming book featuring portraits and inspirational stories of 43 immigrants.
---
The University of Divinity and Stirling Theological College have entered into a partnership with ACU's Graduate School of Theology to enable Australian students access to the ACU Doctor of Ministry program. Stirling is the national college of Churches of Christ in Australia. Read more
---
ACU's Griggs Center for Entrepreneurship and Philanthropy received the Rising Star award at the eighth annual Deshpande Symposium for Innovation and Entrepreneurship in Higher Education at UMass Lowell. Read more
---
The June issue of Cross Timbers Lifestyle features Drew Libby ('03) in an article titled "Men of Influence," which recognizes five leaders who are working to improve the Flower Mound community. Drew's wife, Jamie, is also a member of the Class of 2003.
---
Greg Easterly ('83) was named vice president and general manager of Detroit TV station WJBK. He previously served as vice president of group operations for Tribune Media, and general manager at WPIX in New York, WGN in Chicago and WJW in Cleveland. Read more
---
Matthew J. Kacsmaryk ('99) has been confirmed by the U.S. Senate to succeed Judge Mary Lou Robinson as a federal judge for the Northern District of Texas. Read more
---
Former missionary Aaron Clendenen ('99) is working to expand his non-profit, Elevate 61, which helps male survivors of human trafficking. Learn more
---
ACU dance instructor Lily Balogh is sharing her expertise with the Abilene community as choreographer for the Paramount Theatre's live production of "Newsies," which also features theatre faculty and students Griffin Jones, Zula Pryor, Easton Orr, Corban Gililland, LJ Brodie, Parker LeRoy, Wade Byington and Gary Varner. Read more
---
Jaren Lewis, who played a key role in leading ACU to its first NCAA Division I basketball tournament berth this spring, has signed to play pro ball in Germany. Read more
---
Juliette (Miller '06) Trafton and her husband, Stephen, launched a new video series on the Book of Ruth as part of their missionary performance company, Living Letters. Learn more
---
Engaging multiple generations can be challenging for preachers, says longtime minister and author Chris Seidman ('92). He talks about those challenges, as well as his philosophy of ministry in this Q&A with The Christian Chronicle.
---
Brandon Osborne ('05) has been the executive director of Abilene Youth Sports Authority only since the first of the year, but he can't help but believe he had been preparing for the job all his life. Read more
---
Denise (Allen '02) Hamilton, founder of WatchHerWork, is featured in Houston Family Magazine as she talks about her experience as a wife, mom and entrepreneur. She founded a multimedia digital platform to support and empower professional women. Read more
---
Lisa Merchant ('04), assistant professor of Marriage and Family, is quoted in a Fort Worth Star-Telegram opinion piece about the value of marriage in society.
---
Recently retired U.S. Air Force Brig. Gen. Farris "Carlos" Hill was honored on the Senate floor for his distinguished 33-year career. He earned a master's degree in management and human relations from ACU in 1991.
---
Singer, song-writer and record producer Chris Christian ('73) talked about some of the most memorable moments in his music career, as he sang and played snippets of his greatest hits at a recent luncheon at ACU.
---
Abilene Education Foundation's NEXTUniversity preparesAbilene ISD students for trade careers with the guidance of workforce development coach Jamilah Spears ('13).
---
Head women's basketball coach Julie Goodenough and other local college coaches share the struggles, triumphs of being a mom in this Mother's Day story.
---
Paul Heard ('85) pays tribute to COBA professor Jozell Brister ('61) in a Wall Street Journal article titled "In Praise of Great Professors." "She made seemingly obscure economic principles understandable," he said. "After taking her class, I changed my major from English to finance."
---
Dr. Jennifer (Wade '92) Shewmaker, dean of the College of Education and Human Services, has been named a 2019 Impact Academy Fellow by the Deans for Impact program. The Impact Academy provides a yearlong fellowship for leaders of educator-preparation programs.
---
ACU vice president Dr. Gary D. McCaleb ('64), a former baseball player himself, shares his interview with former Brooklyn Dodgers pitcher Carl Erskine, who threw two no-hitters and now, at 92, lives in Indiana.
---
When ex-Marine Andy Hill ('05) was in college at ACU, he wrote a research paper on a group of World War II veterans from Stamford who became part of the 36th Infantry Division of the Texas National Guard. Now he teaches history to students in a way that brings those lessons to life.
---
Ask Olivier Iryamukuru where's going after graduation and you might be surprised at the answer. Olivier, an international student from Rwanda, talks about his plans. Read more
---
Former Wildcat Kevin Washington ('11) now serves as director of player development for the University of Texas at Austin football team, where he talks with players about everything from girlfriends to the Gospel to life after football. Read more
---
Brantley Starr ('01), deputy first assistant attorney general for the state of Texas, has been nominated to fill a judicial vacancy on the U.S. District Court for the Northern District of Texas in Dallas. Read about his introduction to the senate judiciary committee.
---
The chances of playing college ball with a high school teammate are 1-in-100. Playing with your cousin? One-in-1 million. But for Arlington Lamar seniors Jordan Michie and Brennan Reuland, they get that chance at Abilene Christian. Read about these future Wildcats in the Fort Worth Star-Telegram.
---
Dr. Chris Dowdy ('03), vice president of academic affairs for Paul Quinn College, was recognized at this year's Dallas Business Journal's Class of 2019 "40 Under 40." The award celebrates up-and-comers, future executives and influencers to watch in the DFW business community and beyond.
---
Dr. Orneita Burton grew up playing in the dirt and, as she put it, "creating something out of nothing." Now a professor of management sciences and information systems at ACU, she shares her journey from petrochemicals to faith-based education with The Christian Chronicle.
---
Mark Aldriedge ('76) received the Big Country Home Builders Association Raymond Thomason Award for 2018 for making outstanding contributions to the building industry, the association and the community. He has been a BCHBA board member for the past eight years and has served as its president twice.
---
The senate Judiciary Committee has approved Matthew Kacsmaryk's ('99) nomination for federal judge to fill a vacancy on the U.S. District Court for the Northern District of Texas. He was a Jack Pope Fellow while at ACU.
---
Dr. Jim Gash ('89) has been named the eighth president of Pepperdine University. He graduated summa cum laude with a bachelor of arts in finance from ACU, then went on to attend law school at Pepperdine.
---
Neurosurgeon Leslie (Pickett '04) Hutchins is featured in an Abilene Reporter-News story about successful women sharing stories of struggle and success. Read more
---
Melissa Rotholz ('09) was selected as the 2018 Woman of Excellence by the Women Empowering Women Express Network of the American Business Women's Association. She is associate director of Shield Bearer, a non-profit dedicated to hope and healing for survivors of human trafficking, crime and abuse, veterans and active military families, and others in crisis.
---
Juliette (Miller '06) Trafton and her husband, Stephen, launched a new video series on the book of Ruth as part of their missionary performance company Living Letters. You can watch one of their videos by clicking here, or click here for tour dates and bookings.
---
For 13 years, Thurmond Metters ('04) has steered Abilene students toward better decisions in sometimes challenging lives. Learn more about how he overcame his own obstacles to become a middle school success coach.
---
Five ACU alumni were honored in the 20 Under 40 awards program that recognizes local business leaders who make a positive impact on the Abilene community. ACU honorees were Allison Carroll ('04), Jeffrey Edwards ('08), Jasmine McCabe-Gossett ('10), Jenn Rogers ('03) and Taylor Sturgis ('09).
---
PHENIX research co-authored by three faculty members and three alumni is featured on the cover of the March issue of Nature Physics. Co-authors included Dr. Donald Isenhower ('81), Dr. Michael Daugherity ('01), Dr. Rusty Towell ('90), Hannah Hamilton ('17), Cecily (Towell '18) Barker and Daniel Jumper ('09). Learn more
---
Jon Bradley ('72) of Fairview, who is a member of the 2005 ACU Sports Hall of Fame, was named North Texas Volunteer of the Year by the Texas Golf Association.
---
Brandon Osborne ('05) has been named new director of Abilene Youth Sports Authority, a perfect job for someone who says kids and sports have been his whole life.
---
ACU has been designated a 2019 Military Friendly School, a designation awarded to the top 15 percent of colleges, universities and trade schools in the nation that are doing the most to embrace military students.
---
U.S. Air Force (ret.) Lt. Gen. Ronnie Hawkins (M.S. '85)and his wife, Maria, were honored as San Angelo Citizens of the Year. They have led humanitarian and missionary operations to Haiti and helped establish a school there.
---
Susan (Root '78) Aston, who was acting coach for James Gandolfini, star of The Sopranos, for nearly 25 years, is profiled in AM NewYork.
---
Nelson Coates ('84) won the 23rd Annual Art Directors Guild Award for Best Production Design for a contemporary feature film for his work on Crazy Rich Asians. Coates also serves as president of the Art Directors Guild.
---
"Goliath himself might have trouble toting around the largest Bible ever recorded – it's at Abilene Christian University in Texas," reports Reader's Digest in an article titled "24 Surprising Facts You Never Knew About the Bible." The Waynai Bible, donated to ACU in 1956, returned to campus Dec. 20 after being featured in a traveling exhibit called "Passages" in Colorado and its inclusion in an exhibition in Germany honoring the Reformation, part of the Museum of the Bible's "This is Our Book" exhibit.
---
At age 18, Aaron Watson ('00) purchased his first guitar at a pawnshop with money he earned mowing lawns. Now he's one of the biggest names in country music. Learn more about his early life and skyrocketing career in the January 2019 issue of Cowboys and Indians.
---
 Whether counseling students in her office, leading ACU's Center for Women in Christian Service, or uplifting missionaries and Christian leaders around the world, Dr. Jeanene Resse ('74) is answering God's beckoning. Read more. 
---
 Since joining the Graduate School of Theology, Dr. Fred Aquino ('89) has combined his love of research and his love of teaching with no conflict between them. ACU is known as a "teaching school," which is important for students, but it doesn't mean faculty can't continue to learn, as is evident in some of Dr. Aquino's recent research project. Read more.
---
Laura Harris ('17) is living her dream as a theatre director at Keller High School in Keller, Texas. She says her experience as a student at ACU was an integral part of her journey. Read more.
---
WorldWide Witness is the summer internship program under the Halbert Center for Missions and Global Service at Abilene Christian University. Listen to stories from ACU students who served all over the world.
---
For a guy who lists mountain climbing and skiing as two of his favorite pastimes, Cyrus Eaton picked an odd place to land- the campus of ACU. Read more about the university's new chaplain from the Abilene Reporter-News.
---
 ACU's Halbert-Walling Research Center is featured in the December issue of Modern Steel Construction magazine, which says the new center "serves as a campus icon not only for its aesthetic appeal, but also for the competitive educational advantages it brings to ACU's student and faculty."
---
Doug Ferguson ('83), whose three decades with the Associated Press have made him the most-read golf journalist and one of the game's most respected chroniclers of professional golfers, has been named recipient of the 2019 PGS Lifetime Achievement Award in Journalism.
---
David Ramsey ('81), who has covered five Olympics, the Denver Broncos and more, is giving up the sports column he's written for the Colorado Spring Gazette for the past 16 years to become the paper's news columnist. Enjoy his farewell to sports column.
---
 Two Texas music favorites George Strait and Aaron Watson ('00) performed Tuesday night in Austin as part of the Texas Inaugural Ball. The event celebrated the inauguration of Gov. Greg Abbott and Lt. Gov. Dan Patrick.
---
Joe ('62) and Pat (Sylvest '64) Glenn were profiled in a story by Bobby Ross Jr. of the Christian Chronicle. They minister to the Paradise (California) Church of Christ, which was destroyed by wildfire along with their house and most of their community.
---
 Gov. Greg Abbott has appointed Brigadier Gen. Greg Chaney ('89)to serve as Deputy Adjutant General for Army. He earned both bachelor's and master's degrees from ACU.
---
Susan (Roberts '70) and Art Green ('81) continue a long tradition of serving dinner to international students at their Abilene home every Friday night. They are featured this month in the Baptist Standard. 
---
The gift of a belt started Bill Hance ('60) on a path to three decades of service to inmates. His prison ministry helps the vilest of offenders become evangelistic communities of faith. Read a feature in the Christian Chronicle.
---
Dr. Ryan Jessup ('97), Dr. Katie Wich and Lily Assaad ('13), a graduate student at Purdue University, published an article in the November issue of Judgement and Decision Making. Read about their findings here.
---
Nicodemus Nainmadu ('08), now a nurse in Lubbock, reflects on his time as an athlete at ACU in this feature in the Abilene Reporter-News. "ACU changed my life," he says. "I met people I considered more than family. … They wouldn't let me slip up and fall into bad habits. They made me who I am today."
---
Dr. Jims Nichols ('66), biology professor at ACU, and sophomore accounting major Hannah Pinson are part of a group who share the gifts of music and love each week at an Abilene hospice. Read more.
---
 Quarterback Luke Anthony is the 2018 Southland Conference Football Student-Athlete of the Year and one of the Wildcats' five selections to the all-academic team.
---
Our prayers go out to the family and friends of Dr. Jim Cooke ('72), longtime professor, outdoorsman and environmental educator, who died Sunday after a brief illness. Learn more about his life.
---
ACU said goodbye to chancellor emeritus Dr. William J. Teague ('52) at an on-campus funeral Dec. 6. Read more about his life and legacy, including a selection of articles and interviews we pulled from the ACU Today archives.
---
Dr. Rodney Ashlock ('91), ACU's 2018 Teacher of the Year, is known for his genuine care for students and for being a master storyteller. He will be featured speaker at tonight's commencement. Read more
---
Take 30 seconds to enjoy the 12 Days of Christmas, ACU style!
---
The ACU A Cappella Chorus received a unique thank you after performing at Haven for Hope, a campus that serves the homeless in San Antonio. Watch the video.
---
'Twas the night before the concert, or how ACU artist-in-residence Samuel Cook saved the Abilene Philharmonic. Read more
---
ACU trustee Steve Mack ('82), CEO of Texas Heritage Bank in Boerne, is profiled in the December issue of Texas Banking magazine in an article titled "Trust, Growth and Community." He says of the culture at his bank: "Our purpose is to glorify God. Our values just flow out of that."
---
NEXT Lab researchers participated in their first meeting with the Versatile Test Reactor group at the University of Utah. ACU and a dozen other universities, including MIT, Yale, Colorado School of Mines and Georgia Tech, were selected out of about 80 applicants to help design and build the VTR at Idaho National Lab. The NEXT Lab reached a major milestone by circulating salt through the Molten Salt Test Loop at different temperatures with samples taken to by analyzed.
---
Santa's elves have been busy and so have these ACU occupational therapy students. See the heartwarming story from KIDY-TV.
---
The ACU chapter of Collegiate Entrepreneurs' Organization was named 2018 Global Chapter of the Year for the fourth year in a row at the CEO Global Conference and Pitch Competition in Kansas City, Missouri.
---
Texas Gov. Greg Abbott has reappointed Kyle Sheets, M.D., ('73) of Ovalo, to the Council on Cardiovascular Disease and Stroke.
---
The city of Abilene has named Annette (Reyes '99) Lerma director of health services. Lerma started working for the city in 2001 as a nutritionist in the Women Infants and Children program, becoming assistant health services director in 2016.
---
Jackson Griggs, M.D., ('99) has been named CEO of the Waco Family Health Center.
---
Former Wildcat Alexandria Hackett ('17) qualified for the 2020 Olympic Trials after posting a time of 2:42.43 at the California International Marathon Dec. 2 in Sacramento.
---
"This is my family," said NFL running back Charcandrick West ('16) as he rejoined the Kansas City Chiefs.
---
Have you ever wondered about what goes into making the Adam Dorrell Show? Here's a look behind the scenes.
---
The women's soccer team made history this week by claiming the Southland Conference championship. On Saturday, the Wildcats will play No. 9 Baylor in Waco at 7:30 p.m. in the first round of NCAA playoffs. Read more. 
---
Junior Shay Johnson, who was named Tournament MVP, is featured on southland.org talking about a month-long mission trip she took to Uganda, working with Hope Speaks, a nonprofit that provides speech therapy for children with disabilities.
---
Not everyone who needs a lawyer can afford one, and sometimes those stories are the most heart-breaking. Duke Law School professor Charles Holton, J.D., ('70) founded the Civil Justice Clinic to give his students hands-on experience while providing help for those in need. He talks about his life and career in this Q&A. 
---
Cyrus Eaton, ACU's new dean of spiritual formation and campus chaplain, speaks in Chapel about how to face difficult seasons of unmet expectations.
---
Caris Life Sciences chairman and CEO David Halbert ('78), has raised $150 million from one of the nation's largest investment houses to expand its cancer-fighting genetic sequencing research and development. Read more from the Dallas Morning News.

---
A new documentary directed by Nathan Driskell ('07), ACU media specialist, explores the diverse Palestinian narrative through the lens of individual Palestinians in Jordan, the West Bank and Israel. "Where is Palestine?" will premiere Nov. 29 at the Paramount Theatre.
---
The new Barna survey "Christians at Work," done in partnership with ACU, is featured in The Christian Post and The Abilene Reporter-News.
---
ACU's disc golf team has qualified for the 2019 National Collegiate Disc Golf Championship finals to be played April 3-6 in North Augusta, South Carolina.
---
Barry Perryman ('79) has been selected by The Bureau of Land Management for a position on its nine-member National Wild Horse and Burro Advisory Board.
---
Sybil Johnson ('96) is a 2018 Voice Arts Awards nominee for Best Voiceover, Audiobook Narration, Short Story Anthology. The global competition celebrates some of the world's most brilliant media, where the voice is a key creative element. Winners will be announced Nov. 18 during a gala at Warner Bros. Studio.
---
First Financial Trust & Asset Management recently announced the election of Mark Rich ('05) as a director of the company. Rich is director of investments for the Kimbell Art Foundation in Fort Worth and was awarded the AICPA Young CPA of the Year Award in 2014.
---
Biology graduate Kirk Jessup ('97), Texas A&M AgriLife Research senior research associate in Amarillo, has been awarded the Texas A&M Vice Chancellor's Award of Excellence.
---
Jeff Giddens ('05), who started his career leading the digital marketing team for Mark Cuban's television network, has now formed a company called NextAfter to help nonprofits in the digital age. Read more.

---
Bill ('76) and Janet (Marshall '74) Montgomery started Just Mercy in Haiti after the 2010 earthquake. With 1.5 million people displaced, Bill took his background in construction, mechanics, farming and gardening to the impoverished country. Read more.
---
Lauren Franco, this year's editor of The Optimist, didn't wait until after graduation to turn her dream of a photography business into reality. Read more.
---
Rosten ('12) and Laura (Beall '13) Callarman are building their vision for an intentional spiritual community with the Eden Community in Callahan County. Read more.
---
Listen to Don McLaughlin's keynote address at ACU Summit 2018, as speaks on "God's Empowering Protection: Taking Our Stand."
---
Three international students, Shekinah Kahongo, Jemimah Wavamunno and Olivier Iryamukuru, were selected to attend the National Student Leadership Forum in Washington, D.C.
---
Occupational therapy student Madison Losher donated her bone marrow to a baby girl after being matched through a drive at ACU in 2015.
---
Each Sunday, provost Dr. Robert Rhodes and his wife, Elena, cook dinner and host a devotional in their home for a group of students, providing a place for building relationships with each other and God.
---
Former Philadephia Eagles great Wilbert Montgomery ('77) will be inducted into the Mississippi Sports Hall of Fame.
---
A new Christmas decorating book, Christmas by Design, by mother-daughter duo Patricia (Hart '56) McMillan and Dr. Katharine Kaye McMillan ('82) has been released just in time for the holiday season.
---
The Robison Excelsior Foundation has pledged $3.2 million to ACU's NEXT Lab, bringing the research funding to more than $4.5 million.
---
ACU's Lightwalk has won another award, this time from the W3 Awards in the mobile features experimental and innovation category.
---
A group of 14 engineering and physics students led by professor Dr. Timothy Kennedy made a big difference to a tiny village in Honduras – and learned some valuable lessons along the way. Learn more.
---
Campus will be bustling with visitors and activities this weekend for Homecoming. See the complete schedule here and read a feature about how the theatre department is tapping into alumni and student talent for its musical Wonderful Town.
---
Courtney McGaha ('13) spent nearly 900 hours listening to cassettes and records, and watching VHS and DVDs of Sing Song performances dating back to 1957, all to preserve the history of one of ACU's favorite traditions. Learn more.
---
After earning a graduate degree in psychology, Amanda Dalyis spending 13 months with ACU's Global Apprenticeship Program (GAP) working with a sex-trafficking organization in Cambodia. Learn more.
---
Terry Johnson ('02) combines his passion for ministry and social work as executive director of Open School NW in Portland, Oregon – and in the process he's keeping a promise he made to himself as a student at ACU. Learn more.
---
The opening of the Robert R. and Kay Onstead Science Center officially marks the completion of ACU's Vision in Action initiative, which transformed our campus through enhancements to science and athletics facilities. Take a minute to watch this video, and join us as we celebrate this success and the visionaries who paved the way.
---
What started as a hobby turned into the opportunity of a lifetime for Jason Fry ('00), a bladesmith who made it to the finals of History Channel's "Forged in Fire." He's featured in the Lubbock Avalanche-Journal and in this video.
---
A corn maze at Fiddlesticks Farms near Midland, Texas, forms a face that might be familiar to both Wildcats and country music fans.
---
Recent theatre faculty addition Jake Harbour ('07) received a nomination for Best Sound Design at the Atlanta Suzi Bass Awards for his work on Throw Me On the Burn Pile and Light Me Up! Winners will be announced Nov. 5.
---
South Carolina State University has named Patrick Moore the new director of bands. He is currently working toward his Doctor of Education degree at ACU.
---
Wildcat Football: Three Cheers for the Purple and White offers a detailed and colorful history of the Hill's most popular sport. The book was released this week by ACU Press, just in time for Homecoming.
---
During Summit last week, best-selling author and Barna Group president David Kinnaman unveiled innovative research done in partnership with ACU that focuses on "Christians at Work." Learn more about the thought-provoking findings and where to get a copy of the book. Kinnaman is well known for his previous books Good Faith, You Lost Me and unchristian.
---
Chris Field ('06) has set four Guinness World Records – all involving people he got to join him – run 22 marathons, made almost 40 trips to Ghana to check on a ministry he started there, teaches a class at Texas A&M University, is a husband and father to four children, and oh, by the way has a new book, published by ACU Press. Read more
---
Jami Amerine ('96) saw her blog readership jump from an average of 69 views per month to 690,000 in a single month. And it all happened thanks to one entry titled "An Open Letter to My Children: You're Not That Great" that went viral. Today, Jami has 1.5 million faithful fans, a published book and two others under contract. Read more
---
Eean Cochran ('15) took five years to graduate from Abilene Christian – and for good reason. He was getting an incredible head start on his musical theatre career. Enjoy this Q&A with Eean, who took a break from his "Hamilton" tour last week to perform at an ACU theatre fundraiser.
---
Craig Fisher ('92), assistant vice president for alumni and university relations, writes about a change to Homecoming reunions that will put attendees at the center of a true "coming home" experience.
---
Listen to Dr. Jerry Taylor, new director of the Carl Spain Center on Race Studies and Spiritual Action, as he commemorates the man who used his pulpit to fight against division in the church.
---
Bobby Griffin ('90), CBRE's vice president for diversity and inclusion, has been named to the 2018 Black Enterprise magazine list of Top Executives in Corporate Diversity. CBRE Group, a Fortune 500 and S&P 500 company headquartered in Los Angeles, is the world's largest commercial real estate services and investment firm.
---
Brad Gautney ('91), founder and president of Global Health Innovations, will receive the United Nations 2018 World Citizen Award (Greater Kansas City Chapter) for his work on HIV/AIDS projects in Haiti and southern Africa. He will be honored at a dinner Oct. 22.
---
Dr. Tim Jackson ('86) assumed the presidency of the International Association for Food Protection at the conclusion of IAFP 2018 in Salt Lake City, Utah.
---
A luncheon marking the opening of the Carl Spain Center on Race Studies and Spiritual Action featured special guests, including Spain's daughter, Claudette (Spain '67) Rogers and her son, Gavin Rogers; former ACU trustee Dr. Billy Curl ('66); and Sam Gonzalez ('93), minister at Oak Hills Church in San Antonio. Read more from the Abilene Reporter-News.
---
Dr. Joe Shirley ('73), recipient of ACU's Distinguished Alumni Citation in 2007, is one two finalists for the Navajo Nation presidency, an office he has held several times since 2003. Read about Shirley's visit to campus in 2013.
---
What makes short-term mission work successful? The Christian Chronicle surveyed 75 trip coordinators and church leaders, including Deanna Tuttle ('16), coordinator of Global Service Trips for ACU's Halbert Center for Missions and Global Service, who offered these 11 tips.
---
Six ACU students are living in Orlando, Florida, all semester as interns at Disney World., a company known for making dreams come true.
---
Living learning communities, also known as LLCs, were created this year for first generation freshmen to live together in Nelson and Mckinzie halls, where they have access to academic and emotional support. Read more from The Optimist.
---
The July/August issue of Abilene Scene magazine features Dr. Stephen Baldridge, associate professor of social work, on the cover of its "style issue," along with a feature story about "A Day in the Life of Mayor Anthony Williams." Williams is executive community relations officer for ACU's Office of Advancement.
---
April Napier, new director of the Office of Multicultural Affairs, talks to The Optimist about the challenges and opportunities she foresees in her new role: "I am excited for our community to see exactly how much light we really have on this campus if we would just turn the lights on."
---
Get your purple on! The next home game is Saturday against University of the Incarnate Word at 6 p.m. with Wildcat Country Tailgating starting at 3 p.m. Keep up with the ACU football schedule here and purchase tickets here.
---
Water drips from her paintbrush as she strokes it across her unconventional canvas. Since the summer of her freshman year, Mary-Claire Marcear ('19) has used Bible covers to make tangible people's personal testimonies and passions. Read more
---
Wildcat football is invading Bear country for the first time, and we are excited! The Abilene Reporter-News offers historical perspective on ACU's season opener against Baylor. It's not too late to join us. Click here to purchase tickets directly from Baylor and choose Sections 314-317 to cheer alongside other Wildcat fans.
---
See why sitting down to a good game of dominos is so important to the mayor of Abilene. Anthony Williams, who also serves as executive community relations officer for ACU's Office of Advancement, is featured on Texas Country Reporter talking about his philosophy of service and leadership.
---
A new – and excited – class of Wildcats moved into dorms last week. Hear from freshmen and their parents about what they think this new chapter in their lives will hold.
---
Watch the pomp and circumstance of ACU's 113th Opening Assembly, including the Parade of Flags and a talk by Mitch Wilburn ('90), university trustee and preaching minister at Park Plaza Church of Christ in Tulsa, Oklahoma.
---
With Wildcat Stadium's second season about to begin, the cover story of ACU Today's new Spring-Summer 2018 issue offers a retrospective of the inaugural year of a game-changing athletics venue for ACU. Look for the expanded 96-page print edition in your mailbox soon, and enjoy the online edition here.
---
ACU's NEXT Lab has been awarded $150,000 from the Department of Energy to partner with Idaho National Lab and several prestigious universities including MIT, Georgia Tech and Yale, on a new research reactor. To date, more than $4.3 million in funding has been awarded to the NEXT Lab.
---
Birds are flocking to campus but they may not be the type you would expect. ACU's Student Government Association is responsible for bringing Bird scooters to Abilene, giving students a new way to navigate the city. Here are reports from KXVA-TV and KTAB-TV.
---
See how Brad Gautney ('91), founder of Global Health Innovations, is making a difference for mothers and babies in third-world countries in this feature from Dallas Doing Good.
---
Chickasaw language expert and artist Joshua Hinson ('01)was invited to demonstrate carving of duck decoys at the Smithsonian's National Museum of the American Indian in NYC this summer.
---
Three-time Olympian Delloreen Ennis ('99) is motivating children to reach their full potential not only as athletes but as good citizens as she works with after-school programs in Orange County, California.
---
Joel Wells ('06) had two wishes growing up – he wanted to play professional baseball and attend Tulane University School of Medicine. Read about the choice he made and where it has led him.
---
Dr. Scott McDowell has been named vice president for student life at ACU, Dodd Roberts ('86) has been named new director for the Halbert Center for Missions and Global Service, and Bradley Benham ('05) is the new president for The ACU Foundation.
---
For 11 consecutive years, ACU has been named a "Great College to Work For" by the Chronicle of Higher Education.
---
Allen Ward, who led the athletics program at Murray State University the past 13 years, has been hired as the ninth director of athletics at ACU.
---
ACU said goodbye this summer to legendary football coach and athletics director Wally Bullington ('53), who died July 20 at age 87. Listen to his rendition of "This is ACU Football," a recording that has kicked off every radio broadcast of Wildcat games since 2013.
---
The best part of the start of the NCAA Volleyball season isn't the anticipation, or the lineup drama or the intrasquad scrimmages – it's scholarship surprises. Watch a special moment for ACU's Sofia Resendiz, featured on volleymob.com.
---
Mackenzie Sanderson and Lindsie Lawson will barely have time to celebrate graduation May 12 before it's time to start packing for the exciting next adventures in their lives. The two seniors made history when both received Fulbright Scholar Awards, the first time for two ACU students to receive the honor in the same year. Read more
---
Renique Rodriguez only had 30 minutes to prepare a devotional. She was the youngest person on her mission team, she spoke little Spanish, and the devotional was for men at a drug and alcohol rehab center in Honduras. Read more
---
Raising oneself up from extreme poverty is a major challenge for anyone to conquer, but it was Jeff Willie's ('97)revelation at age 19 that would forever change his life. Jeff was chosen for the Very Inspiring Parent award by Good Life Family magazine. Read more
---
Leadership Summit celebrated its 20th year in the mountains of Frontier Ranch, Colorado, with speakers from all over the United States sharing with students their experiences on leadership and faith. Watch inspiring talks by Dr. Rick Lytle, Rick Atchley ('78), April (Bullock '89) Anthony and other special guests.
---
Watch a sweet and funny interview with Marlee Ruth, the curly red-headed 6-year-old who's the first 2018 Mutton Bustin' champ of the Houston Rodeo. She's the daughter of Nathalie (Baugh '98) McDonald, she's a cancer survivor – and she wants to be a spy.
---
Potholes, mosquitos and kidnappers haven't stopped Dr. Bob ('87) and Annette (Lumbleau '87) Whittaker from serving God in a spiritual and medical ministry. Here's a Christian Chronicle feature about their efforts to heal Africa.
---
Cheryl Bell ('16) was cast in a featured role in the NBC pilot Rise. From the producers of Hamilton, Friday Night Lights and Parenthood, Rise is a high school drama inspired by a true story.
---
Students of all ages showed off their creations at ACU Maker Fest, including robots, a T-shirt cannon, bicycle-powered spin art and a toy car modified for children with cerebral palsy. Watch the KTAB-TV report.
---
While pushing her way through "senioritis" at Denton Calvary Academy, Hannah McCain is also going through the process to get a brand-new set of teeth. Hannah, who will be an ACU freshman this fall, has a rare form of dwarfism that resulted in a weak dental structure.
---
Aaron Watson ('00) shares his country music journey with Wranger Network's Jennifer Smith during this month's Academy of Country Music Awards.
---
Fred J. Allen ('76), director of bands at Stephen F. Austin University, will retire at the end of the spring semester after 24 years of holding the position.
---
In his new book Disrupting for Good, Chris Field ('06) shares powerful stories about people who are taking on challenges around them and reshaping lives.
---
"We Will Not Be Tamed," a new campaign from the Texas Parks and Wildlife Foundation, embraces the wild spirit of the Lone Star State and features Leon McNeil ('93). McNeil left behind a rough childhood in San Antonio and came to ACU, where friends introduced him to the world of hunting and fishing. Today, he and his wife run City Kids Adventures, a San Antonio nonprofit that introduces urban kids to outdoor experiences. Read more
---
ACU's 10th annual Undergraduate Research Festival featured some of the best student research of the school year. Senior Virginia Pettit is interviewed about her project by the Abilene Reporter-News.
---
ACU's LightWalk project has been selected as a finalist for IDC's 2018 Smart City North America Awards in the education category. You can cast your vote through April 4 by clicking here.
---
Ervin D. Seamster Jr. has been named president of  Southwestern Christian College. He is a former special assistant to Dr. Royce Money, then president of ACU. Read more from The Christian Chronicle.
---
Jasmin Richardson ('09) is making her Broadway debut this summer in the ensemble of Gettin' the Band Back Together, a new musical comedy starring Marilu Henner.
---
Lara (Seibert '06) Young has been selected for the cast of the new musical adaptation of the 1973 film The Sting, which will star Harry Connick Jr.
---
Obstacles such as being one of the smallest players in the NFL have never quelled former Wildcat Taylor Gabriel ('15), now with the Chicago Bears. Read a feature from Windy City Gridiron.
---
Beth (Balfour '80) Reeves has been hired as chaplain for the Abilene Police Department. She previously served as the congregational care minister at Highland Church of Christ.
---
Texas Monthly features an exclusive song premiere from "Dancehall Dreamin': A Tribute to Pat Green," sung by Green's friend Aaron Watson ('00).
---
A study conducted by ACU social work students found two-thirds of the homeless in Abilene are school-age children. City officials will use their assessment to address the needs of Abilene's homeless population. Read more from the Abilene Reporter-News.
---
Listen to Mark Lemley ('00) tell a powerful story to journalist Blake Farmer ('05)about how a near-death experience altered his outlook on life. His story was featured on Nashville Public Radio's Versify.
---
Dr. Barry Packer ('78) turned over leadership of the Board of Trustees last month. He and his father, Dr. H. Lynn Packer ('50), have the distinction of being the first father-and-son duo to serve their alma mater in the same leadership role.
---
Brantley D. Starr ('01), deputy first assistant attorney general for the state of Texas, is interviewed by The Chronicle of Higher Education for a story about lawmakers weighing the limits of free speech on campus.
---
Denise (Allen '02) Hamilton, founder of WatchHerWork, is featured in Houstonia Magazine in a story about "10 Houston Women Making it Happen."
---
Jason Barnard ('96), owner of NELA Mediation, who earned his master's in conflict resolution from ACU, talks about his faith and career in this Q&A with the Monroe, Louisiana, News Star.
---
Wendy (Mitchell '95) Weeks, director of choirs for Abilene High School, has been named recipient of the 2018 Grover C. Morlan Medal, presented each year to an ACU graduate for his or her contributions to the field of education. She will be honored March 22 at the Morlan Medal Dinner in the Hunter Welcome Center.
---
Nathan Gibbs ('00), assistant professor of journalism and mass communication, is interviewed by KRBC-TV about how millennials are taking advantage of social media platforms such as YouTube and Facebook as jumping off points for business endeavors.
---
David Ramsey ('81) has been honored by the Associated Press Sports Editors for column writing for the second straight year.  He's placed 12 times in the national APSE contest, including two first-place finishes, and has covered Olympics in Athens, Beijing, London, Sochi and Rio for the Colorado Springs Gazette.
---
This year's Sing Song was a big finale for Tom Craig ('89),who's stepping down after leading the event for the past 12 years. Read a story by Scott Kirk ('78) in the Abilene Reporter-News. It was great to see alumni all over the world join in as we streamed the winners live on Facebook. The livestream has over 10,000 views and counting.
---
Darbie Angell, founder and CEO of Cru Dinnerware, tells KVUE-TV in Austin the story of how her passion and persistence led to following a dream that now impacts women around the world.
---
Brandon Sheets ('00) appears in the Verizon commercial campaign #AllOurThanks for his heroic response as a helicopter pilot, when he courageously led a first response team several years ago to rescue an injured teenager in Washington state.
---
Psychology professor Dr. Robert McKelvain  ('71) discusses the effect of social media on interactions at work and school and offers some advice in this KRBC-TV report.
---
Dr. Monty Lynn, professor of management, was honored with the Christian Business Faculty Association's Teaching Award, which recognizes faculty members who emulate the character, engagement and calling of Christ to the work and ministry of transformational education.
---
Renowned cardiologist John J. Warner, M.D. ('87) has been appointed to lead UT Southwestern's patient care enterprise. He will oversee the medical group practice that delivers care to more than 100,000 hospitalized patients, 600,000 emergency room patients and 2.2 million outpatients a year.
---
Jackson Griggs, M.D. ('99), associate program director of the Waco Family Medicine Residency Program, is featured in a story in Baylor Magazine titled "Prescription for Compassion."
---
Nathaniel Nelson, a member of ACU's 2002 national championship track and field team, is becoming known throughout the state for his tasty barbecue. He's featured in Texas Monthly.
---
Randy Pittenger ('80), Belton school board president and Area 4 trustee, received the Beltonian of the Year award from the Belton Chamber of Commerce. Read more
---
ACU unveiled a slate of new scholarships available to students interested in studying abroad, designed to boost student participation in experiential learning opportunities.
---
A new book by Tim Archer ('84), Church Inside Out, is reviewed in the Christian Chronicle. Archer is bilingual minister for University Church of Christ in Abilene and coordinator of Spanish-speaking ministries for Herald of Truth.
---
Nathan Driskell ('07), media specialist at ACU's AT&T Learning Studio, is working with two other Abilenians on a documentary titled "Where Is Palestine?" which tells the story of Palestinians through their own voices. The trio visited the Middle East last summer for eight days.
---
ACU's chapter of Collegiate Entrepreneurs' Organization was named 2017 Global Chapter of the Year for the third year.
---
Mark Love ('91) noticed his children were spending too much time on their smartphones. So he created the Be Present Box: a wooden box to restrict technology during certain hours. See him featured on CBS This Morning.
---
ACU theatre alumnus Eean Cochran ('15) has been cast in the ensemble of the new Hamilton national tour. Read more in Playbill. While at ACU, Cochran was a tour guide for prospective students.
---
ACU alumni and students have been key players in the 40-year history of Big Brothers Big Sisters in Abilene. See coverage in the Reporter-News that includes Mark Rogers ('03), Janet (Cox '75) Ardoyno, Charles Allred ('84), Tim Yandell ('85) and pre-med student John Placide ('19).
---
The Leipzig Glocal, an English-language webzine in Leipzig, Germany, covered the opening of ACU's new Study Abroad location. See the story.
---
Aaron Watson ('00) received an enthusiastic hometown welcome over the weekend, packing the Taylor County Coliseum with more than 4,000 fans, friends and family. Read more from the Abilene Reporter-News and The Country Note.
---
Diversity Matters, a new book from ACU Press about race, ethnicity and diversity at Christian colleges and universities, was featured recently in Inside Higher Ed. Here's an Abilene Reporter-News interview with ACU's Dr. Jennifer (Wade '92) Shewmaker, who wrote one of the chapters.
---
Encompass Home Health & Hospice is listed on the Fortune 100 Best Companies to Work for 2017 and was just named No. 1 large company among the Top 100 Workplaces in Dallas-Fort Worth. "Our people have a heart for serving," April (Bullock '89) Anthony, Encompass CEO and incoming chair of ACU's Board of Trustees, told the Dallas Morning News.
---
Two alumni families are working to keep their sons' memories alive after losing them to different forms of cancer. Learn about the Fleming and Wade families in this KTAB-TV report.
---
Ellie Hamby got involved with missions in Zambia along with her late husband, former education professor Kelly Hamby, nearly four decades ago. Now age 76, her passion for Zambia is still going strong. Read a feature in the Reporter-News.
---
An Abilene nonprofit was awarded $25,000 from a national group thanks to two students from ACU's Strategic Philanthropy course, who brought skills they learned to a philanthropy conference in Dallas. Read more about Anna Casey and Rees Heizelman.
---
Frater Sodalis, founded in the midst of WWII, has seen a lot of history over its 75 continuous years on campus. Dr. Bob Hunter ('52), Larry "Satch" Sanders ('76) and other former members are interviewed by the Reporter-News.
---
See why former Wildcat Charcandrick West ('16) will be wearing these cleats during Sunday's game against the New York Jets.
---
Faculty member Dennis Cavitt ('87) has been appointed to the board of the Council for Exceptional Children, a professional association of educators dedicated to advancing the educational success of children with exceptionalities.
---
Denise Naude, born prematurely in South Africa, overcame numerous obstacles to graduate last month, and her drive and passion have put her well on the path to becoming a physician. Read about her in the Reporter-News.
---
Nigerian athlete Simidele Adeagbo is set to make Olympic history. If she does, it will be wearing shoes designed by ACU alumnus Tobie Hatfield ('87), who just happens to be senior director of athlete innovation at Nike. Learn more about Hatfield in this ACU Today feature.
---
Haley (Conaway '14) Stromberg and her husband, Zach ('14), made their dream of radical hospitality a reality by moving into a homeless shelter and living among the residents. Read about them in the Abilene Reporter-News.
---
ACU has been accredited as a Level I Arboretum by ArbNet for the beautifully landscaped campus that features more than 2,500 trees as well as shrubs and flowers.
---
Charlie McCormick, Ph.D., ('91) was inaugurated the sixth president of Schreiner University in Kerrville, Texas, on Oct. 20.
---
The Texas Bankers Foundation, the philanthropic arm of the Texas Bankers Association, honored Tom C. Nichols ('69) of Fort Worth with the 50-Year Banker Award.
---
Doug Orr ('83) of First Cash Financial Services earned several spots on Institutional Investor's 2018 All-America Executive Team as one of the top chief financial officers for consumer finance in the U.S.
---
ACU trustee Dr. Billy C. Curl ('64) has been added to the board for The Christian Chronicle. He is an elder of the Crenshaw Church of Christ in Los Angeles, where he retired in 2013 after 40 years as preaching minister.
---
The new John C. and Ruth Stevens Park, north of Moody Coliseum, honors the legacy of the former university president and first lady.
---
Actress Sherry Jo (Hester '95) Ward has turned her struggles with a rare neuromuscular disease into a comedy, "Stiff" in which she stars. Read more in the Fort Worth Star-Telegram. She was on campus recently as a member of the Department of Theatre Visiting Committee.
---
Learning about engineering and physics means using science, math, economics, social and practical knowledge to solve real-world problems. For ACU students, it also means using their knowledge to make learning fun for local schoolchildren. Learn more
---
Amidst tragedy ACU grad Seth Bouchelle ('13) seeks to share God's love with immigrants in New York City — many of them Muslim. Too often, America's media and its people buy into the narrative the attackers want — that it's them against us. "In reality," Bouchelle says, "our Muslim neighbors are as much a part of our city as we are." Read more from the Christian Chronicle.
---
Caris Foundation International, founded by ACU alumni Kathy(Gay '78) and David D. Halbert ('78), is partnering with the U.S. government to provide healthcare for up to 4.2 million impoverished Haitians.
---
Gulfport, Mississippi, minister Les Ferguson has penned a book on the slaying of his wife and son, and how it led to unexpected healing. Still Wrestling: Faith Renewed Through Brokenness is published by ACU's Leafwood Press.
---
Blinn College professor Essie (Charles '75) Childers was honored with the Carol Dochen Professor of the Year in Developmental Education Award at the 2017 College Academic Support Programs Conference. Her husband, Dr. Terry Childers ('74), is a former ACU trustee.
---
For Bible professor Dr. Houston Heflin ('95) and his wife, Karen (Cherry '98), Thanksgiving dinner is a multicultural gathering with refugees newly arrived to Abilene and international students from ACU. Enjoy a feature in Abilene Scene about how the Heflins and other Abilenians put a twist on a traditional family holiday.
---
At 50, African Christian College strives for self-sustainability — in its students and its campus. This Christian Chronicle feature tells how people in the ACU community – from Ira Hill ('56) to Brad Carter ('01) to Thayer Salisbury ('83) – have played roles over the years in helping the college survive and thrive.
---
Weekly gatherings hosted by alumni Art ('81) and Susan (Roberts '70) Green have a distinctly international flavor. On a recent Friday, 109 people from 24 countries – many of them students – gathered in the Greens' backyard. Read more from the Abilene Reporter-News.
---
This story on CBS' 60 Minutes includes an interview with Gen. Paul Selva ('84), vice chair of the Joint Chiefs of Staff, who oversees the U.S. military's program on autonomy – an amazing futuristic use of artificial intelligence technology. Selva earned a master of science degree from ACU while stationed at Dyess Air Force Base.
---
Landa Dowdy ('17) met the man whose life she saved as a bone marrow donor at a special Chapel last week. Here's the FOX15 report.
---
Ally (Bonneau '14) Beans was nominated by the Casting Society of America for a 2018 Artios Award in the category of "New York Theatre – Best Comedy or Musical."
---
The Independent Colleges and Universities of Texas (ICUT) has renamed its highest award in honor of Dr. Robert D. "Bob" Hunter ('52), ACU's vice president emeritus.
---
Texas Gov. Greg Abbott has appointed Lauren Day ('07) of Austin to the Texas Crime Stoppers Council. She is founder and president of GoodBuzz Solutions, a marketing consulting firm.
---
Jami Amerine ('96), popular blogger and author of the newly published Stolen Jesus: An Unconventional Search for the Real Savior, is featured on the Fox News website with her post "Dear Big Bad World, You Can't Have This Halloween."
---
Dr. Doug Mendenhall ('82), assistant professor of journalism and mass communication, was a finalist in the 2017 RNA Awards for Religion Reporting Excellence.
---
Dr. Kristina (Campos '99) Davis, assistant professor in the Department of Communication and Sociology, was chosen as a specialist in diversity issues at the national Junior League convention in October. She's the first Hispanic president of the Junior League of Abilene.
---
Dr. Kent Brantly ('03), who was Time magazine's 2014 Person of the Year, added another accolade Oct. 12 when he was awarded Indiana University's highest alumni honor.
---
Sherry Rankin, assistant professor of language and literature, won the Crime Writers Association's Debut Dagger  competition for unpublished writers, with her mystery Strange Fire.
---
"We want to show young people that look like us that you can do it." A team of African-American Christians that included ACU students and recent graduates helped inspire youngsters in Swaziland. Enjoy this Christian Chronicle feature.
---
Norm Archibald ('76), who was the longest-tenured mayor in the city's history, says being named Abilene's 2017 Outstanding Citizen of the Year is a highlight of his life.
---
Will Charcandrick West ('16) be nominated as Walter Payton NFL Man of the Year? This writer for the Kansas City Star says West's actions on and off the field make him worthy of the honor.
---
A pop-up Christmas card by art and design graduate Katelyn Goodman ('17) is featured in this year's Museum of Modern Art gift catalog. She designed the card in a class taught by Dan McGregor ('97). Read a feature in the Abilene Reporter-News. 
---
Dr. Anton Vrame, a lifetime leader of the Greek Orthodox Church, was special guest for a Charis conversation sponsored by the Siburt Institute for Church Ministry and moderated by Dr. Douglas Foster of the ACU Graduate School of Theology.
---
Who remembers the quintessential ACU experience of eating a Larry's Better Burger? Read this fun story about Larry and his son, who is taking over the business.
---
Research co-authored by Funmilayo Adebesin ('11) has been published in the prestigious journal Science.
---
Dr. Richard Beck's ('90) book Reviving Old Scratch: Demons and the Devil for Doubters and the Disenchanted won the 2017 Academy of Parish Clergy's Book of the Year.
---
Legendary Division II coach Adam Dorrel tells NCAA.com he's ready for the challenges of leading Abilene Christian Wildcats on their journey into the FCS.
---
Tyler (King '05) Hinton, an interior design graduate, was named K-12 Art Educator of the Year for the state of Nebraska.
---
Speaking out of his own tragedy, Brandon Holt Sr. is gaining national recognition as he educates churches and leaders on the realities of substance use disorders. Holt is pursuing a master's in Marriage and Family Therapy.
---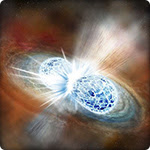 Astronomers have made a new detection of gravitational waves and for the first time have been able to trace the shape of ripples sent through spacetime when black holes collide. Read how ACU played a part in this groundbreaking discovery
---
Award-winning children's author Penny (Parker '77) Klostermann isn't waiting around to begin living happily ever after. That fairy tale phase of her life began the minute her debut picture book was accepted by Random House Books for Young Readers. Learn more
---
WFAA-TV in Dallas tells a touching story about Forerunner
Mentoring, a nonprofit founded by Zach Garza ('04) and dedicated to providing support to young men growing up without an involved father. Learn more
---
Dr. Shaun Casey ('79) will become the new director of Georgetown's Berkley Center for Religion, Peace and World Affairs. Learn more
---
Tracey (Alcorn '93) Ferguson was recently named editor in chief of both Ebony and Jet, overseeing the magazines' online and print publications. Learn more
---
Midland Christian School superintendent Eddie Lee was presented with an honorary doctorate from ACU during a ceremony Monday in Midland. Learn more
---
Nil Santana ('00), director of the ACU Maker Lab, was accepted to the Adobe Education Leader Program, which includes top creative educators from around the world. Learn more
---