ACU alumni, faculty, staff and students are regularly featured in local and national media reports. Here is a digest of recent mentions.
---
"We Will Not Be Tamed," a new campaign from the Texas Parks and Wildlife Foundation, embraces the wild spirit of the Lone Star State and features Leon McNeil ('93). McNeil left behind a rough childhood in San Antonio and came to ACU, where friends introduced him to the world of hunting and fishing. Today, he and his wife run City Kids Adventures, a San Antonio nonprofit that introduces urban kids to outdoor experiences. Read more
---
ACU's 10th annual Undergraduate Research Festival featured some of the best student research of the school year. Senior Virginia Pettit is interviewed about her project by the Abilene Reporter-News.
---
ACU's LightWalk project has been selected as a finalist for IDC's 2018 Smart City North America Awards in the education category. You can cast your vote through April 4 by clicking here.
---
Ervin D. Seamster Jr. has been named president of  Southwestern Christian College. He is a former special assistant to Dr. Royce Money, then president of ACU. Read more from The Christian Chronicle.
---
Jasmin Richardson ('09) is making her Broadway debut this summer in the ensemble of Gettin' the Band Back Together, a new musical comedy starring Marilu Henner.
---
Lara (Seibert '06) Young has been selected for the cast of the new musical adaptation of the 1973 film The Sting, which will star Harry Connick Jr.
---
Obstacles such as being one of the smallest players in the NFL have never quelled former Wildcat Taylor Gabriel ('15), now with the Chicago Bears. Read a feature from Windy City Gridiron.
---
Beth (Balfour '80) Reeves has been hired as chaplain for the Abilene Police Department. She previously served as the congregational care minister at Highland Church of Christ.
---
Texas Monthly features an exclusive song premiere from "Dancehall Dreamin': A Tribute to Pat Green," sung by Green's friend Aaron Watson ('00).
---
A study conducted by ACU social work students found two-thirds of the homeless in Abilene are school-age children. City officials will use their assessment to address the needs of Abilene's homeless population. Read more from the Abilene Reporter-News.
---
Listen to Mark Lemley ('00) tell a powerful story to journalist Blake Farmer ('05)about how a near-death experience altered his outlook on life. His story was featured on Nashville Public Radio's Versify.
---
Dr. Barry Packer ('78) turned over leadership of the Board of Trustees last month. He and his father, Dr. H. Lynn Packer ('50), have the distinction of being the first father-and-son duo to serve their alma mater in the same leadership role.
---
Brantley D. Starr ('01), deputy first assistant attorney general for the state of Texas, is interviewed by The Chronicle of Higher Education for a story about lawmakers weighing the limits of free speech on campus.
---
Denise (Allen '02) Hamilton, founder of WatchHerWork, is featured in Houstonia Magazine in a story about "10 Houston Women Making it Happen."
---
Jason Barnard ('96), owner of NELA Mediation, who earned his master's in conflict resolution from ACU, talks about his faith and career in this Q&A with the Monroe, Louisiana, News Star.
---
Wendy (Mitchell '95) Weeks, director of choirs for Abilene High School, has been named recipient of the 2018 Grover C. Morlan Medal, presented each year to an ACU graduate for his or her contributions to the field of education. She will be honored March 22 at the Morlan Medal Dinner in the Hunter Welcome Center.
---
Nathan Gibbs ('00), assistant professor of journalism and mass communication, is interviewed by KRBC-TV about how millennials are taking advantage of social media platforms such as YouTube and Facebook as jumping off points for business endeavors.
---
David Ramsey ('81) has been honored by the Associated Press Sports Editors for column writing for the second straight year.  He's placed 12 times in the national APSE contest, including two first-place finishes, and has covered Olympics in Athens, Beijing, London, Sochi and Rio for the Colorado Springs Gazette.
---
This year's Sing Song was a big finale for Tom Craig ('89),who's stepping down after leading the event for the past 12 years. Read a story by Scott Kirk ('78) in the Abilene Reporter-News. It was great to see alumni all over the world join in as we streamed the winners live on Facebook. The livestream has over 10,000 views and counting.
---
Darbie Angell, founder and CEO of Cru Dinnerware, tells KVUE-TV in Austin the story of how her passion and persistence led to following a dream that now impacts women around the world.
---
Brandon Sheets ('00) appears in the Verizon commercial campaign #AllOurThanks for his heroic response as a helicopter pilot, when he courageously led a first response team several years ago to rescue an injured teenager in Washington state.
---
Psychology professor Dr. Robert McKelvain  ('71) discusses the effect of social media on interactions at work and school and offers some advice in this KRBC-TV report.
---
Dr. Monty Lynn, professor of management, was honored with the Christian Business Faculty Association's Teaching Award, which recognizes faculty members who emulate the character, engagement and calling of Christ to the work and ministry of transformational education.
---
Renowned cardiologist John J. Warner, M.D. ('87) has been appointed to lead UT Southwestern's patient care enterprise. He will oversee the medical group practice that delivers care to more than 100,000 hospitalized patients, 600,000 emergency room patients and 2.2 million outpatients a year.
---
Jackson Griggs, M.D. ('99), associate program director of the Waco Family Medicine Residency Program, is featured in a story in Baylor Magazine titled "Prescription for Compassion."
---
Nathaniel Nelson, a member of ACU's 2002 national championship track and field team, is becoming known throughout the state for his tasty barbecue. He's featured in Texas Monthly.
---
Randy Pittenger ('80), Belton school board president and Area 4 trustee, received the Beltonian of the Year award from the Belton Chamber of Commerce. Read more
---
ACU unveiled a slate of new scholarships available to students interested in studying abroad, designed to boost student participation in experiential learning opportunities.
---
A new book by Tim Archer ('84), Church Inside Out, is reviewed in the Christian Chronicle. Archer is bilingual minister for University Church of Christ in Abilene and coordinator of Spanish-speaking ministries for Herald of Truth.
---
Nathan Driskell ('07), media specialist at ACU's AT&T Learning Studio, is working with two other Abilenians on a documentary titled "Where Is Palestine?" which tells the story of Palestinians through their own voices. The trio visited the Middle East last summer for eight days.
---
ACU's chapter of Collegiate Entrepreneurs' Organization was named 2017 Global Chapter of the Year for the third year.
---
Mark Love ('91) noticed his children were spending too much time on their smartphones. So he created the Be Present Box: a wooden box to restrict technology during certain hours. See him featured on CBS This Morning.
---
ACU theatre alumnus Eean Cochran ('15) has been cast in the ensemble of the new Hamilton national tour. Read more in Playbill. While at ACU, Cochran was a tour guide for prospective students.
---
ACU alumni and students have been key players in the 40-year history of Big Brothers Big Sisters in Abilene. See coverage in the Reporter-News that includes Mark Rogers ('03), Janet (Cox '75) Ardoyno, Charles Allred ('84), Tim Yandell ('85) and pre-med student John Placide ('19).
---
The Leipzig Glocal, an English-language webzine in Leipzig, Germany, covered the opening of ACU's new Study Abroad location. See the story.
---
Aaron Watson ('00) received an enthusiastic hometown welcome over the weekend, packing the Taylor County Coliseum with more than 4,000 fans, friends and family. Read more from the Abilene Reporter-News and The Country Note.
---
Diversity Matters, a new book from ACU Press about race, ethnicity and diversity at Christian colleges and universities, was featured recently in Inside Higher Ed. Here's an Abilene Reporter-News interview with ACU's Dr. Jennifer (Wade '92) Shewmaker, who wrote one of the chapters.
---
Encompass Home Health & Hospice is listed on the Fortune 100 Best Companies to Work for 2017 and was just named No. 1 large company among the Top 100 Workplaces in Dallas-Fort Worth. "Our people have a heart for serving," April (Bullock '89) Anthony, Encompass CEO and incoming chair of ACU's Board of Trustees, told the Dallas Morning News.
---
Two alumni families are working to keep their sons' memories alive after losing them to different forms of cancer. Learn about the Fleming and Wade families in this KTAB-TV report.
---
Ellie Hamby got involved with missions in Zambia along with her late husband, former education professor Kelly Hamby, nearly four decades ago. Now age 76, her passion for Zambia is still going strong. Read a feature in the Reporter-News.
---
An Abilene nonprofit was awarded $25,000 from a national group thanks to two students from ACU's Strategic Philanthropy course, who brought skills they learned to a philanthropy conference in Dallas. Read more about Anna Casey and Rees Heizelman.
---
Frater Sodalis, founded in the midst of WWII, has seen a lot of history over its 75 continuous years on campus. Dr. Bob Hunter ('52), Larry "Satch" Sanders ('76) and other former members are interviewed by the Reporter-News.
---
See why former Wildcat Charcandrick West ('16) will be wearing these cleats during Sunday's game against the New York Jets.
---
Faculty member Dennis Cavitt ('87) has been appointed to the board of the Council for Exceptional Children, a professional association of educators dedicated to advancing the educational success of children with exceptionalities.
---
Denise Naude, born prematurely in South Africa, overcame numerous obstacles to graduate last month, and her drive and passion have put her well on the path to becoming a physician. Read about her in the Reporter-News.
---
Nigerian athlete Simidele Adeagbo is set to make Olympic history. If she does, it will be wearing shoes designed by ACU alumnus Tobie Hatfield ('87), who just happens to be senior director of athlete innovation at Nike. Learn more about Hatfield in this ACU Today feature.
---
Haley (Conaway '14) Stromberg and her husband, Zach ('14), made their dream of radical hospitality a reality by moving into a homeless shelter and living among the residents. Read about them in the Abilene Reporter-News.
---
ACU has been accredited as a Level I Arboretum by ArbNet for the beautifully landscaped campus that features more than 2,500 trees as well as shrubs and flowers.
---
Charlie McCormick, Ph.D., ('91) was inaugurated the sixth president of Schreiner University in Kerrville, Texas, on Oct. 20.
---
The Texas Bankers Foundation, the philanthropic arm of the Texas Bankers Association, honored Tom C. Nichols ('69) of Fort Worth with the 50-Year Banker Award.
---
Doug Orr ('83) of First Cash Financial Services earned several spots on Institutional Investor's 2018 All-America Executive Team as one of the top chief financial officers for consumer finance in the U.S.
---
ACU trustee Dr. Billy C. Curl ('64) has been added to the board for The Christian Chronicle. He is an elder of the Crenshaw Church of Christ in Los Angeles, where he retired in 2013 after 40 years as preaching minister.
---
The new John C. and Ruth Stevens Park, north of Moody Coliseum, honors the legacy of the former university president and first lady.
---
Actress Sherry Jo (Hester '95) Ward has turned her struggles with a rare neuromuscular disease into a comedy, "Stiff" in which she stars. Read more in the Fort Worth Star-Telegram. She was on campus recently as a member of the Department of Theatre Visiting Committee.
---
Learning about engineering and physics means using science, math, economics, social and practical knowledge to solve real-world problems. For ACU students, it also means using their knowledge to make learning fun for local schoolchildren. Learn more
---
Amidst tragedy ACU grad Seth Bouchelle ('13) seeks to share God's love with immigrants in New York City — many of them Muslim. Too often, America's media and its people buy into the narrative the attackers want — that it's them against us. "In reality," Bouchelle says, "our Muslim neighbors are as much a part of our city as we are." Read more from the Christian Chronicle.
---
Caris Foundation International, founded by ACU alumni Kathy(Gay '78) and David D. Halbert ('78), is partnering with the U.S. government to provide healthcare for up to 4.2 million impoverished Haitians.
---
Gulfport, Mississippi, minister Les Ferguson has penned a book on the slaying of his wife and son, and how it led to unexpected healing. Still Wrestling: Faith Renewed Through Brokenness is published by ACU's Leafwood Press.
---
Blinn College professor Essie (Charles '75) Childers was honored with the Carol Dochen Professor of the Year in Developmental Education Award at the 2017 College Academic Support Programs Conference. Her husband, Dr. Terry Childers ('74), is a former ACU trustee.
---
For Bible professor Dr. Houston Heflin ('95) and his wife, Karen (Cherry '98), Thanksgiving dinner is a multicultural gathering with refugees newly arrived to Abilene and international students from ACU. Enjoy a feature in Abilene Scene about how the Heflins and other Abilenians put a twist on a traditional family holiday.
---
At 50, African Christian College strives for self-sustainability — in its students and its campus. This Christian Chronicle feature tells how people in the ACU community – from Ira Hill ('56) to Brad Carter ('01) to Thayer Salisbury ('83) – have played roles over the years in helping the college survive and thrive.
---
Weekly gatherings hosted by alumni Art ('81) and Susan (Roberts '70) Green have a distinctly international flavor. On a recent Friday, 109 people from 24 countries – many of them students – gathered in the Greens' backyard. Read more from the Abilene Reporter-News.
---
This story on CBS' 60 Minutes includes an interview with Gen. Paul Selva ('84), vice chair of the Joint Chiefs of Staff, who oversees the U.S. military's program on autonomy – an amazing futuristic use of artificial intelligence technology. Selva earned a master of science degree from ACU while stationed at Dyess Air Force Base.
---
Landa Dowdy ('17) met the man whose life she saved as a bone marrow donor at a special Chapel last week. Here's the FOX15 report.
---
Ally (Bonneau '14) Beans was nominated by the Casting Society of America for a 2018 Artios Award in the category of "New York Theatre – Best Comedy or Musical."
---
The Independent Colleges and Universities of Texas (ICUT) has renamed its highest award in honor of Dr. Robert D. "Bob" Hunter ('52), ACU's vice president emeritus.
---
Texas Gov. Greg Abbott has appointed Lauren Day ('07) of Austin to the Texas Crime Stoppers Council. She is founder and president of GoodBuzz Solutions, a marketing consulting firm.
---
Jami Amerine ('96), popular blogger and author of the newly published Stolen Jesus: An Unconventional Search for the Real Savior, is featured on the Fox News website with her post "Dear Big Bad World, You Can't Have This Halloween."
---
Dr. Doug Mendenhall ('82), assistant professor of journalism and mass communication, was a finalist in the 2017 RNA Awards for Religion Reporting Excellence.
---
Dr. Kristina (Campos '99) Davis, assistant professor in the Department of Communication and Sociology, was chosen as a specialist in diversity issues at the national Junior League convention in October. She's the first Hispanic president of the Junior League of Abilene.
---
Dr. Kent Brantly ('03), who was Time magazine's 2014 Person of the Year, added another accolade Oct. 12 when he was awarded Indiana University's highest alumni honor.
---
Sherry Rankin, assistant professor of language and literature, won the Crime Writers Association's Debut Dagger  competition for unpublished writers, with her mystery Strange Fire.
---
"We want to show young people that look like us that you can do it." A team of African-American Christians that included ACU students and recent graduates helped inspire youngsters in Swaziland. Enjoy this Christian Chronicle feature.
---
Norm Archibald ('76), who was the longest-tenured mayor in the city's history, says being named Abilene's 2017 Outstanding Citizen of the Year is a highlight of his life.
---
Will Charcandrick West ('16) be nominated as Walter Payton NFL Man of the Year? This writer for the Kansas City Star says West's actions on and off the field make him worthy of the honor.
---
A pop-up Christmas card by art and design graduate Katelyn Goodman ('17) is featured in this year's Museum of Modern Art gift catalog. She designed the card in a class taught by Dan McGregor ('97). Read a feature in the Abilene Reporter-News. 
---
Dr. Anton Vrame, a lifetime leader of the Greek Orthodox Church, was special guest for a Charis conversation sponsored by the Siburt Institute for Church Ministry and moderated by Dr. Douglas Foster of the ACU Graduate School of Theology.
---
Who remembers the quintessential ACU experience of eating a Larry's Better Burger? Read this fun story about Larry and his son, who is taking over the business.
---
Research co-authored by Funmilayo Adebesin ('11) has been published in the prestigious journal Science.
---
Dr. Richard Beck's ('90) book Reviving Old Scratch: Demons and the Devil for Doubters and the Disenchanted won the 2017 Academy of Parish Clergy's Book of the Year.
---
Legendary Division II coach Adam Dorrel tells NCAA.com he's ready for the challenges of leading Abilene Christian Wildcats on their journey into the FCS.
---
Tyler (King '05) Hinton, an interior design graduate, was named K-12 Art Educator of the Year for the state of Nebraska.
---
Speaking out of his own tragedy, Brandon Holt Sr. is gaining national recognition as he educates churches and leaders on the realities of substance use disorders. Holt is pursuing a master's in Marriage and Family Therapy.
---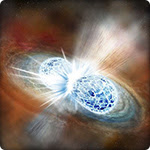 Astronomers have made a new detection of gravitational waves and for the first time have been able to trace the shape of ripples sent through spacetime when black holes collide. Read how ACU played a part in this groundbreaking discovery
---
Award-winning children's author Penny (Parker '77) Klostermann isn't waiting around to begin living happily ever after. That fairy tale phase of her life began the minute her debut picture book was accepted by Random House Books for Young Readers. Learn more
---
WFAA-TV in Dallas tells a touching story about Forerunner
Mentoring, a nonprofit founded by Zach Garza ('04) and dedicated to providing support to young men growing up without an involved father. Learn more
---
Dr. Shaun Casey ('79) will become the new director of Georgetown's Berkley Center for Religion, Peace and World Affairs. Learn more
---
Tracey (Alcorn '93) Ferguson was recently named editor in chief of both Ebony and Jet, overseeing the magazines' online and print publications. Learn more
---
Midland Christian School superintendent Eddie Lee was presented with an honorary doctorate from ACU during a ceremony Monday in Midland. Learn more
---
Nil Santana ('00), director of the ACU Maker Lab, was accepted to the Adobe Education Leader Program, which includes top creative educators from around the world. Learn more
---