ACU alumni, faculty, staff and students are regularly featured in local and national media reports. Here is a digest of recent mentions.
---
Gulfport, Mississippi, minister Les Ferguson has penned a book on the slaying of his wife and son, and how it led to unexpected healing. Still Wrestling: Faith Renewed Through Brokenness is published by ACU's Leafwood Press.
---
Blinn College professor Essie (Charles '75) Childers was honored with the Carol Dochen Professor of the Year in Developmental Education Award at the 2017 College Academic Support Programs Conference. Her husband, Dr. Terry Childers ('74), is a former ACU trustee.
---
For Bible professor Dr. Houston Heflin ('95) and his wife, Karen (Cherry '98), Thanksgiving dinner is a multicultural gathering with refugees newly arrived to Abilene and international students from ACU. Enjoy a feature in Abilene Scene about how the Heflins and other Abilenians put a twist on a traditional family holiday.
---
At 50, African Christian College strives for self-sustainability — in its students and its campus. This Christian Chronicle feature tells how people in the ACU community – from Ira Hill ('56) to Brad Carter ('01) to Thayer Salisbury ('83) – have played roles over the years in helping the college survive and thrive.
---
Weekly gatherings hosted by alumni Art ('81) and Susan (Roberts '70) Green have a distinctly international flavor. On a recent Friday, 109 people from 24 countries – many of them students – gathered in the Greens' backyard. Read more from the Abilene Reporter-News.
---
This story on CBS' 60 Minutes includes an interview with Gen. Paul Selva ('84), vice chair of the Joint Chiefs of Staff, who oversees the U.S. military's program on autonomy – an amazing futuristic use of artificial intelligence technology. Selva earned a master of science degree from ACU while stationed at Dyess Air Force Base.
---
Landa Dowdy ('17) met the man whose life she saved as a bone marrow donor at a special Chapel last week. Here's the FOX15 report.
---
Ally (Bonneau '14) Beans was nominated by the Casting Society of America for a 2018 Artios Award in the category of "New York Theatre – Best Comedy or Musical."
---
The Independent Colleges and Universities of Texas (ICUT) has renamed its highest award in honor of Dr. Robert D. "Bob" Hunter ('52), ACU's vice president emeritus.
---
Texas Gov. Greg Abbott has appointed Lauren Day ('07) of Austin to the Texas Crime Stoppers Council. She is founder and president of GoodBuzz Solutions, a marketing consulting firm.
---
Jami Amerine ('96), popular blogger and author of the newly published Stolen Jesus: An Unconventional Search for the Real Savior, is featured on the Fox News website with her post "Dear Big Bad World, You Can't Have This Halloween."
---
Dr. Doug Mendenhall ('82), assistant professor of journalism and mass communication, was a finalist in the 2017 RNA Awards for Religion Reporting Excellence.
---
Dr. Kristina (Campos '99) Davis, assistant professor in the Department of Communication and Sociology, was chosen as a specialist in diversity issues at the national Junior League convention in October. She's the first Hispanic president of the Junior League of Abilene.
---
Dr. Kent Brantly ('03), who was Time magazine's 2014 Person of the Year, added another accolade Oct. 12 when he was awarded Indiana University's highest alumni honor.
---
Sherry Rankin, assistant professor of language and literature, won the Crime Writers Association's Debut Dagger  competition for unpublished writers, with her mystery Strange Fire.
---
"We want to show young people that look like us that you can do it." A team of African-American Christians that included ACU students and recent graduates helped inspire youngsters in Swaziland. Enjoy this Christian Chronicle feature.
---
Norm Archibald ('76), who was the longest-tenured mayor in the city's history, says being named Abilene's 2017 Outstanding Citizen of the Year is a highlight of his life.
---
Will Charcandrick West ('16) be nominated as Walter Payton NFL Man of the Year? This writer for the Kansas City Star says West's actions on and off the field make him worthy of the honor.
---
A pop-up Christmas card by art and design graduate Katelyn Goodman ('17) is featured in this year's Museum of Modern Art gift catalog. She designed the card in a class taught by Dan McGregor ('97). Read a feature in the Abilene Reporter-News. 
---
Dr. Anton Vrame, a lifetime leader of the Greek Orthodox Church, was special guest for a Charis conversation sponsored by the Siburt Institute for Church Ministry and moderated by Dr. Douglas Foster of the ACU Graduate School of Theology.
---
Who remembers the quintessential ACU experience of eating a Larry's Better Burger? Read this fun story about Larry and his son, who is taking over the business.
---
Research co-authored by Funmilayo Adebesin ('11) has been published in the prestigious journal Science.
---
Dr. Richard Beck's ('90) book Reviving Old Scratch: Demons and the Devil for Doubters and the Disenchanted won the 2017 Academy of Parish Clergy's Book of the Year.
---
Legendary Division II coach Adam Dorrel tells NCAA.com he's ready for the challenges of leading Abilene Christian Wildcats on their journey into the FCS.
---
Tyler (King '05) Hinton, an interior design graduate, was named K-12 Art Educator of the Year for the state of Nebraska.
---
Speaking out of his own tragedy, Brandon Holt Sr. is gaining national recognition as he educates churches and leaders on the realities of substance use disorders. Holt is pursuing a master's in Marriage and Family Therapy.
---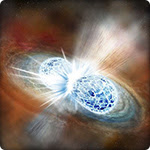 Astronomers have made a new detection of gravitational waves and for the first time have been able to trace the shape of ripples sent through spacetime when black holes collide. Read how ACU played a part in this groundbreaking discovery
---
Award-winning children's author Penny (Parker '77) Klostermann isn't waiting around to begin living happily ever after. That fairy tale phase of her life began the minute her debut picture book was accepted by Random House Books for Young Readers. Learn more
---
WFAA-TV in Dallas tells a touching story about Forerunner
Mentoring, a nonprofit founded by Zach Garza ('04) and dedicated to providing support to young men growing up without an involved father. Learn more
---
Dr. Shaun Casey ('79) will become the new director of Georgetown's Berkley Center for Religion, Peace and World Affairs. Learn more
---
Tracey (Alcorn '93) Ferguson was recently named editor in chief of both Ebony and Jet, overseeing the magazines' online and print publications. Learn more
---
Midland Christian School superintendent Eddie Lee was presented with an honorary doctorate from ACU during a ceremony Monday in Midland. Learn more
---
Nil Santana ('00), director of the ACU Maker Lab, was accepted to the Adobe Education Leader Program, which includes top creative educators from around the world. Learn more
---